自然のかたちと人間の介入。
時の終わりと始まりが交差するところに、新たな存在性が生まれる。
そして、共鳴する。新たな圓、新たな旅路、そして新たな物語。
Natural form and human intervention.
Create a new identity where the beginning and the end of time meet.
Then it echoes. It start to draw a new circle, a new journey and a new narrative.

Here is another mountain to explore.
Misty mountain path, flowing water, shiny riverbed boulders, singing birds and high-mountain flowers.
There is a fountain of jade in a valley covered by untouched ferns and mosses.
A legend says there is an immortal poet living in this mountain…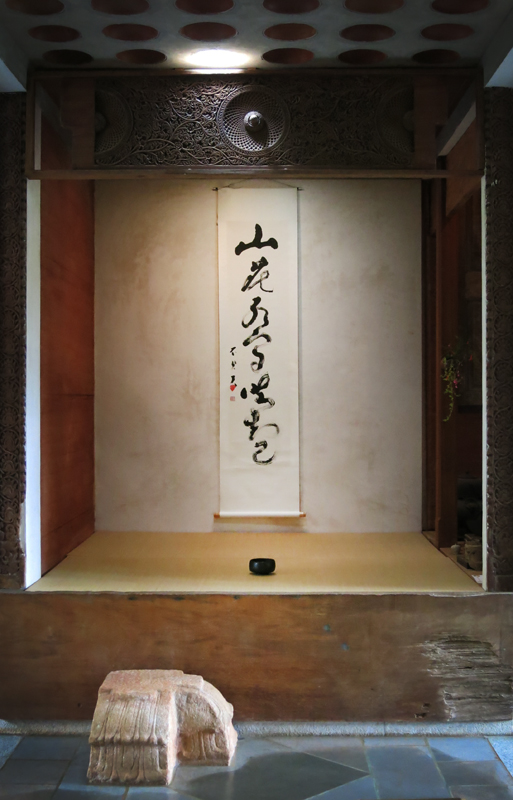 Farewell to my own works.
A calligraphy scroll and a black tea bowl, two of my favorites are traveling to abroad soon.
Would love to celebrate their new journey but still difficult to leave them behind…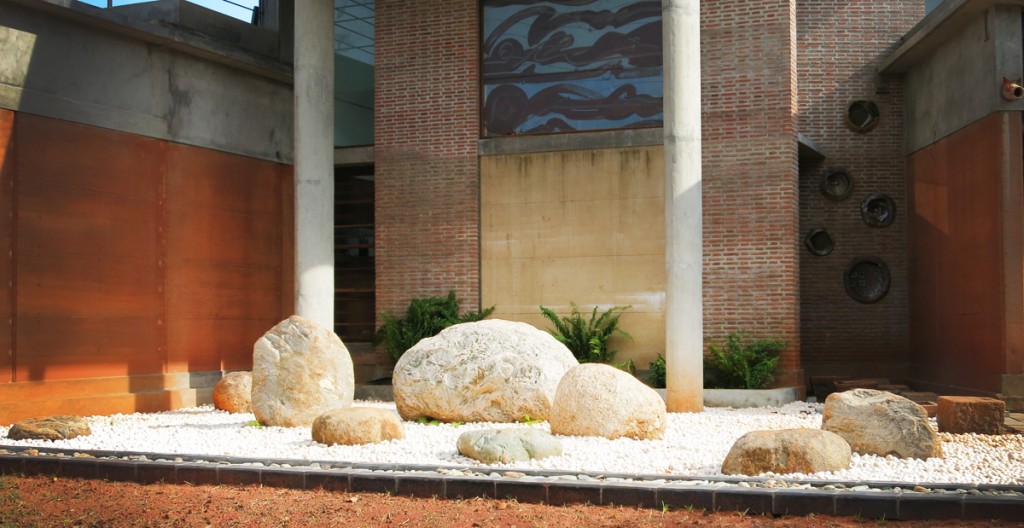 On 15th August 2014 my first full scale Japanese style stone garden completed in collaboration with
Dharmesh Jadeja
and Dustudio members.
First boulder was laid on 15th Aug 2012. Most of the boulders are coming from Kangra valley, Himachal
Pradesh(2,200km away from Auroville), North India, White pebbles are from Gujarat West India brought by Dharmesh. Some boulders are from Tamil Nadu South India and all of them gathered in Auroville – the east coast of Indian sub-continent. I wish it will remain for centuries as a symbol of unity in diversity.
Thanks to everyone who supported this project. And, congrats to Dustudio team for your new adventure!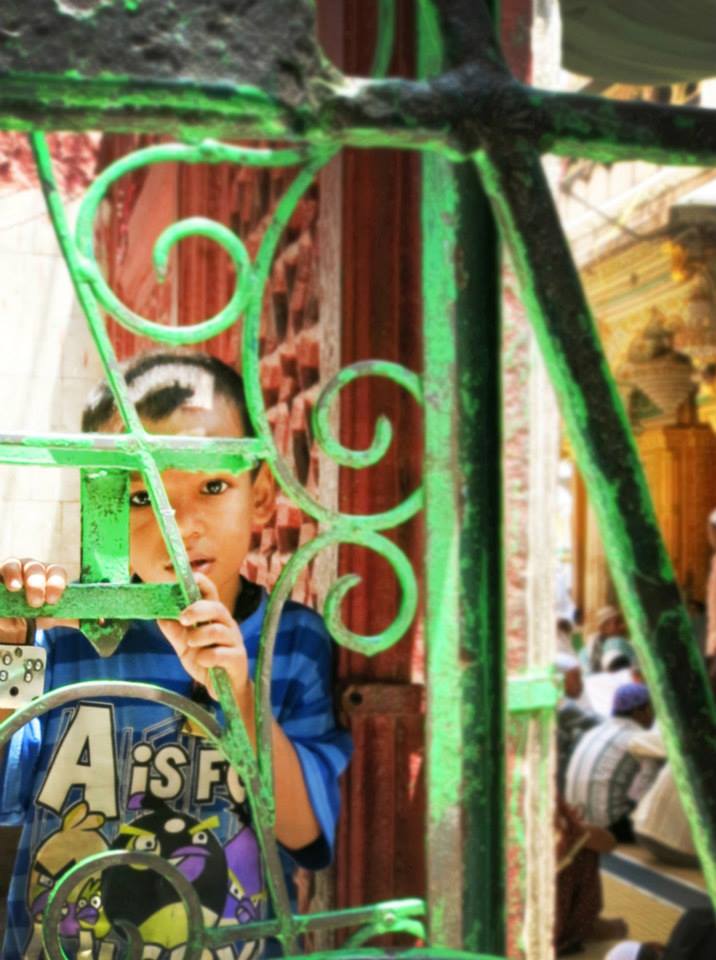 "A is for Allah" at Nizamuddin Dargah during Ramadan -the sacred month.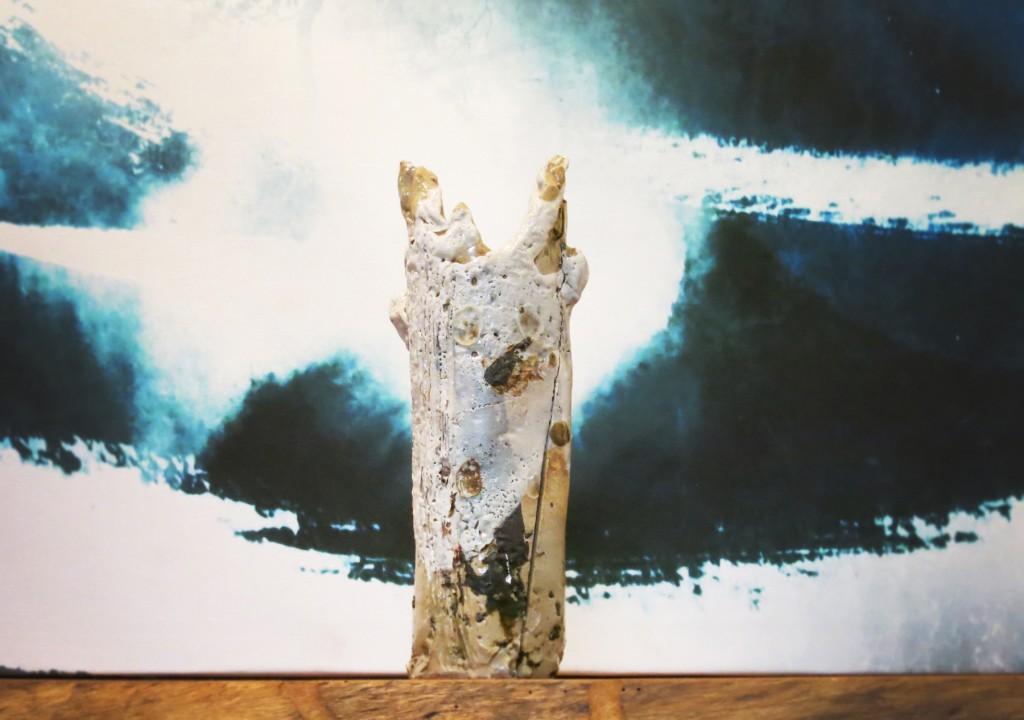 "Revisiting at the perspective"
My ceramic work and graphic work, both made in 2013. Stillness and movement, fluidity and solidity, dry and wet, etc. This composition lead me to open to a fresh perspective that my nature in calligraphic expression is quite essential. Calligraphy is the realm where I learn about the contrast of life, and the depth of life between the contrast.
Ceramic work + Graphic work both made in Auroville in 2013.
Scroll to top