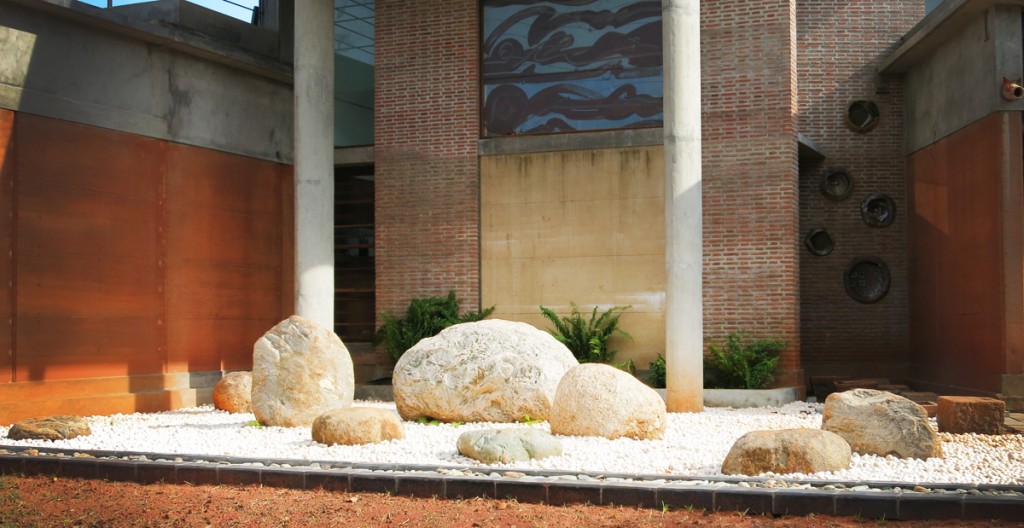 On 15th August 2014 my first full scale Japanese style stone garden completed in collaboration with
Dharmesh Jadeja
and Dustudio members.
First boulder was laid on 15th Aug 2012. Most of the boulders are coming from Kangra valley, Himachal
Pradesh(2,200km away from Auroville), North India, White pebbles are from Gujarat West India brought by Dharmesh. Some boulders are from Tamil Nadu South India and all of them gathered in Auroville – the east coast of Indian sub-continent. I wish it will remain for centuries as a symbol of unity in diversity.
Thanks to everyone who supported this project. And, congrats to Dustudio team for your new adventure!