It is year 2103. An intergalactic sonic research laboratory – Nādāsana – has successfully launched their first sonic space probe mission into the Andromeda galaxy in 2102, their next mission is to go further explore the distant space-time.
In this mission, Nādāsana has decided to take a sojourn in the mesmerizing beauty of the Pin Wheel Galaxy – M101.
Following the example of the golden disc of NASA's Voyager project, Nādāsana has curated fine ambient music pieces to establish contact with sensory conscious beings in outer space through sounds created on planet Earth.
Nādāsana considers ambient music to be music of evolutive creation, encouraging inclusiveness through time and space. Doing so, it opens a poetic and spiritual sphere of music for consideration which could offer a peak into the hidden stream of sonic creations since archaic time.
Nādāsana is an attempt to uncover the ancient mystery of AUM – Everything is Sound.
Bandcamp Link: https://nadasana.bandcamp.com/album/inter-galactic-sonar-communication-probe-vol-2

Participating Artists (A-Z):
Francesca Heart [ITL]
Hélène Vogelsinger [FRA]
Sacred Seeds [IND]
Shipwreck Detective [USA]
Sibitt-志人 [JPN]
Six Missing [USA]
Songs For A Tired City [IND]
Tom Leclerc [FRA]
and
Atomic Phantom [JPN-IND]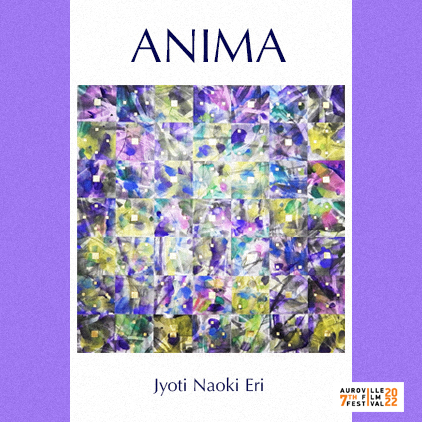 6 short films I made during the covid lockdown are part of the 7th Auroville Film Festival. Because of the covid restrictions it will be held only online from 18th Jan 2022 onwards.
Steps to How to Watch It Online. 1. Go to https://auroville.shift72.com 2. Click "Create Account" on top right and enter email and password (only need to do this once, subsequently click "Log In")) 3. Choose the film(s) you want to watch and click "Buy $0.00" for each film 4. All "bought" films appear in your Library (top right, under your account symbol) 5. All films will only be available to watch from January 18 onwards. 6. You can "buy" films until January 23. 7. Once you "bought" films and they appear in your library you have time until February 8 to watch them.
Mudra: Rekha Tandon
Script, Video & Edit: Jyoti Naoki Eri
Music Title: "Omni-Silentium – 02"
Music: Atomic Phantom
Scroll to top