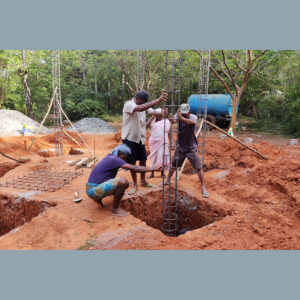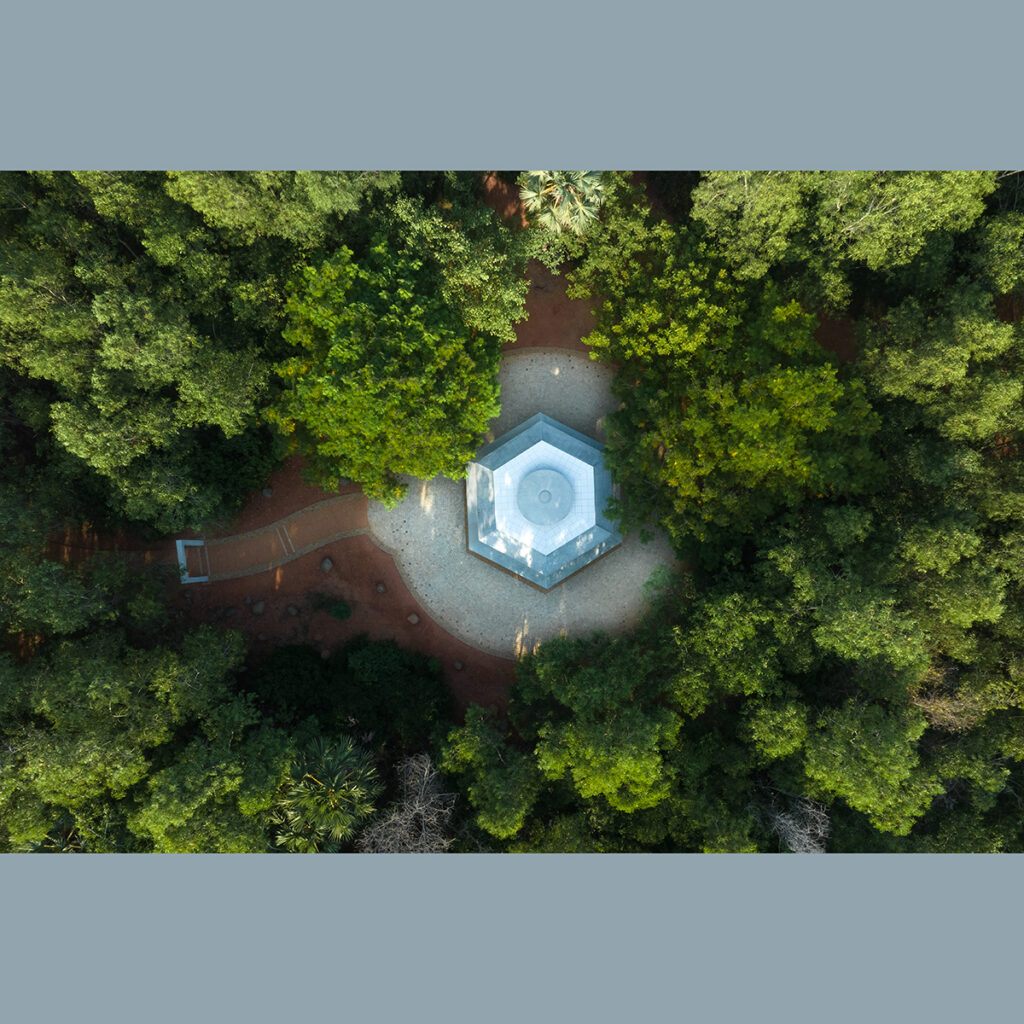 I have been involved in many interesting works and projects in my life.
One project led me to another and to new experiences, I'm profoundly grateful for it.
However, this project has a special place in my heart.
In 2018, a member of the Farewell group contacted me and requested me to make a proposal for a new crematorium for the Auroville community. This request came as a surprise, such a facility with its special nature wouldn't be an easy task.
I was intrigued and thought that such an interesting project may bring a lot of learning experiences to me, as an artist and designer, and its collaborators. For these and more reasons I was very keen to accept this unexpected invitation.
As usual, the process in Auroville took a long time from the research phase to implementation. It is sometimes frustrating as things do not move as we plan with a linear mindset.
At the same time these challenges and pressures are the secret ingredients for the "magic" to take place. India and particularly Auroville is the master of this hidden magic. One has to be always open and flexible to face the "unexpected" and take it as an opportunity for a new way to emerge, to go beyond one's comfort zone.
After the Covid lockdown we started the implementation of the project, and finally we recently completed the greater part of the project.
I hope this place will grow; a gentle vessel of all complex and delicate emotions of life, a place of celebration of life, and a peaceful bridge to connect the end and the beginning.
My thanks to everyone who has been involved in this project and those who trusted in me.

Death is not the end of life.
Leaving one's body is only a transition of one phase to another in the larger perspective of life. Like the progression of a symphony, the theatre of life changes its scene and music.
– JNE

Location: Near Adventure Community, Auroville, Tamil Nadu, India
Construction: Comfort Design, Auroville
Client: Auroville Farewell Group
Auroville Community Crematorium Project